... I dare ya.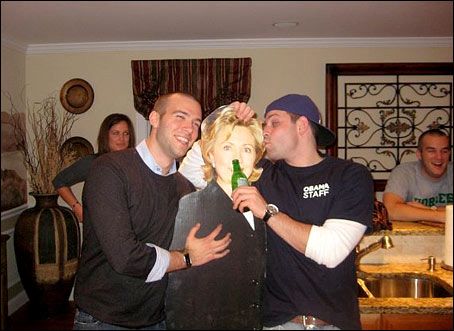 You'll get an elbow in your toned abs, there, buster.
The man on the left, living dangerously, is Jon Favreau, whom rumor says is going to head up President Obama's speechwriting unit.
In a just world, he won't.
No word who Obama Staff is, but I'm sure Hillary is plenty capable of fetching and drinking her own beer, thank you.
This is why alcohol and cameras don't mix. Treat every mike like it's live, and never photograph yourself when you've gotten messed up.
Hat tip to ScottRS at Shakesville, where this is Hillary Sexism Watch Number One Hundred and ---ing Thirteen.